Omnia Content Marketing
My official title at Omnia is "Content Strategist," and I am responsible for building a content strategy, managing content production, and promoting Omnia's thought leadership through content.
Omnia blog
The Omnia Blog is where I spend a vast majority of my time at work. It's our main avenue for promoting thought leadership and attracting potential TOFU customers.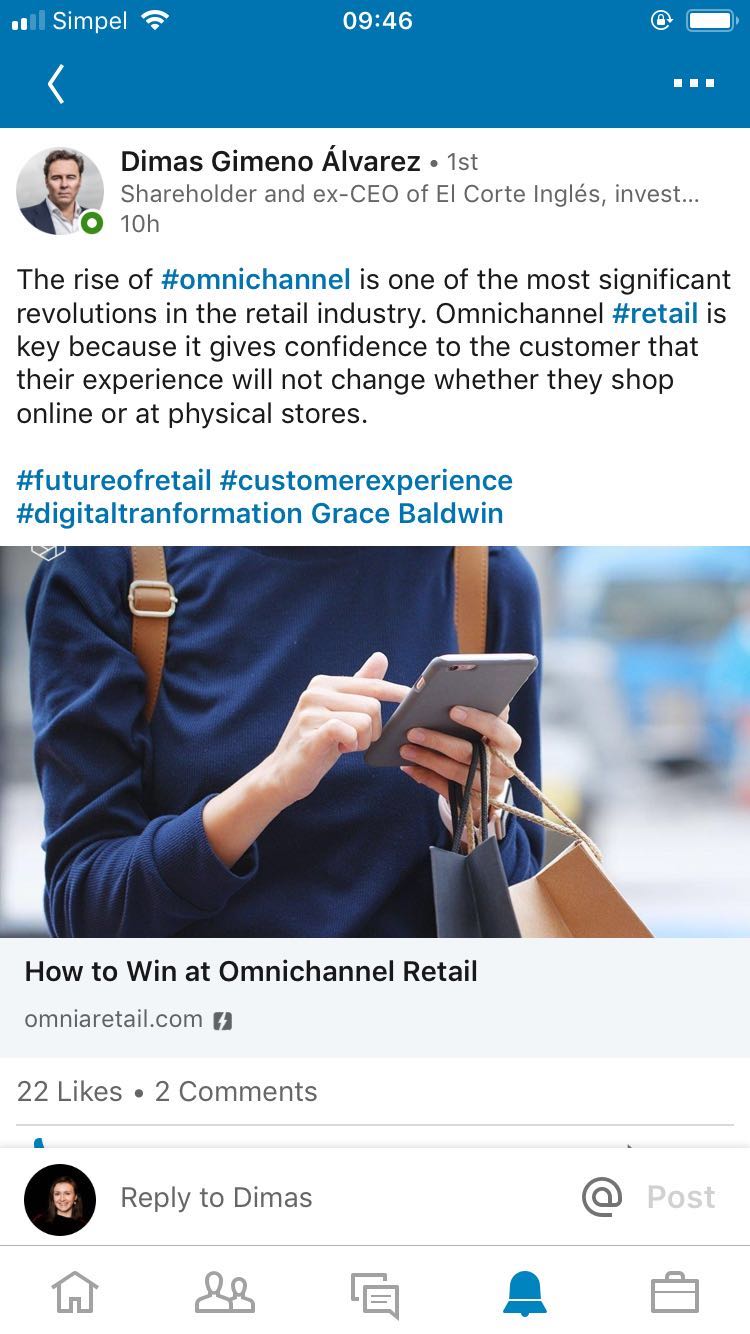 Omnia doesn't just claim to be a thought leader. The company is actually on the forefront of innovation in retail automation software. Our content is great enough that it gets shared by top leaders in the field, such as this piece shared by Dimas Gimeno Álvarez, former CEO of El Corte Inglés, the fourth-largest retailer in the world.